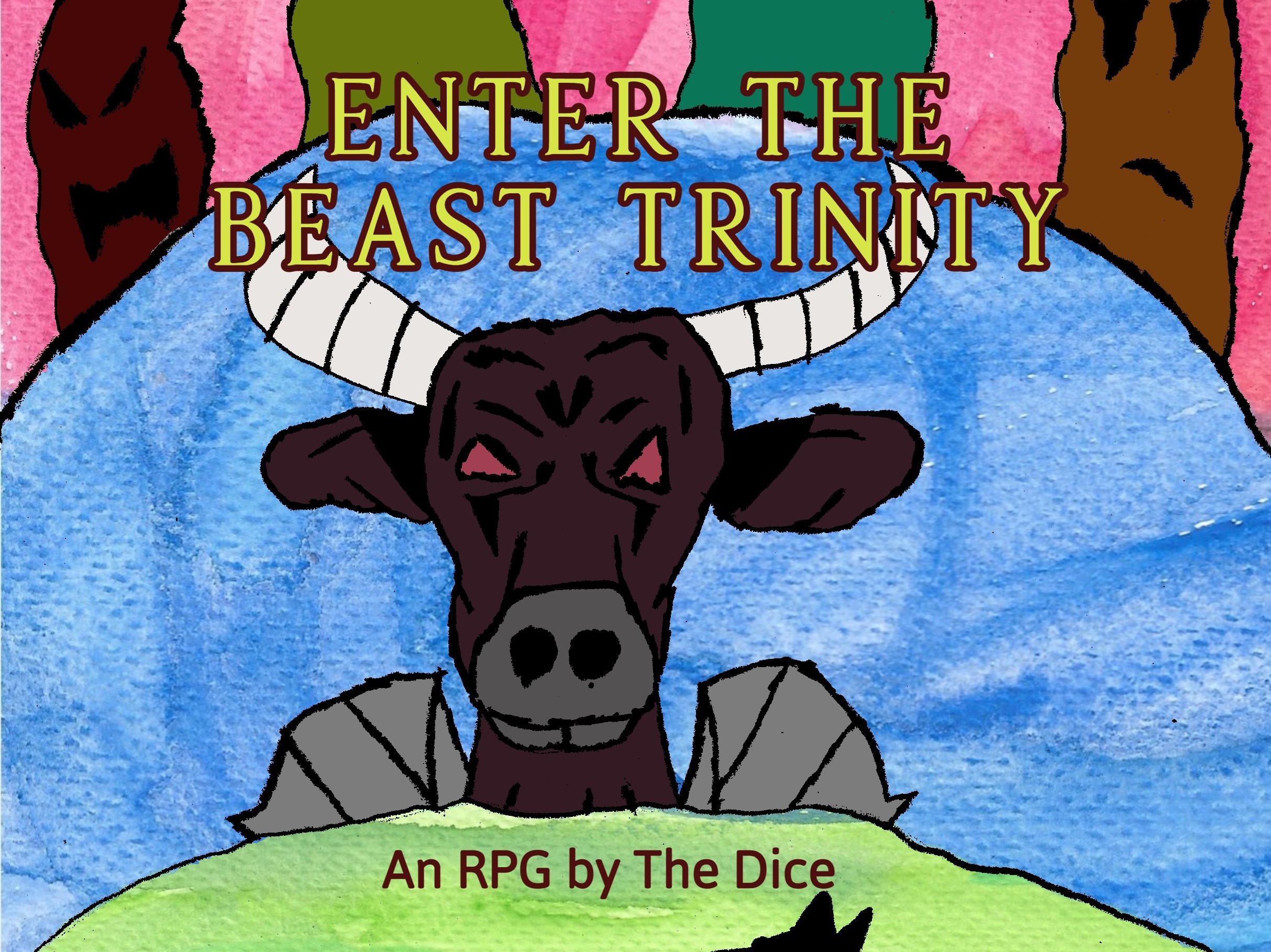 Enter the Beast Trinity
The Deadly Demon Bay Bash is here!
---
The Deadly Demon Bay Bash is a modular adventure for Enter the Beast Trinity, the animal folk fighting fantasy game created by The Dice. Enter the Beast Trinity draws a lot of inspiration from fighting games like Street Fighter, Mortal Kombat and Tekken. The Deadly Demon Bay Bash injects some beat-em-up influence into its narrative and focuses in on a specific Reaper domain; Demon Bay, overseen by Boss Beleth.
This adventure includes three pre-written trios for you to chose from, pulling from different eras and warrior archetypes (including the two newly released Warrior Playbooks; the Viking and the Gunfighter). These characters include a write up explaining the backstory, relevant stats and their default starting weapon.
Other new content in this adventure includes more detailed areas across Demon Bay (for both Battles and Downtime activities), some additional new weapons (a mix of alternative starting weapons from Demon Bay and a set of unique weapons with their own stories as rewards) and finally some new enemies - unique to Demon Bay – that better fit with the beat-em-up tone of the game. There is a page with suggestions of how to structure your Battles and Briefings. These are only suggestions, the material in this adventure can be remixed as you see fit and is compatible with material from the core Enter the Beast Trinity book.
Get Enter the Beast Trinity