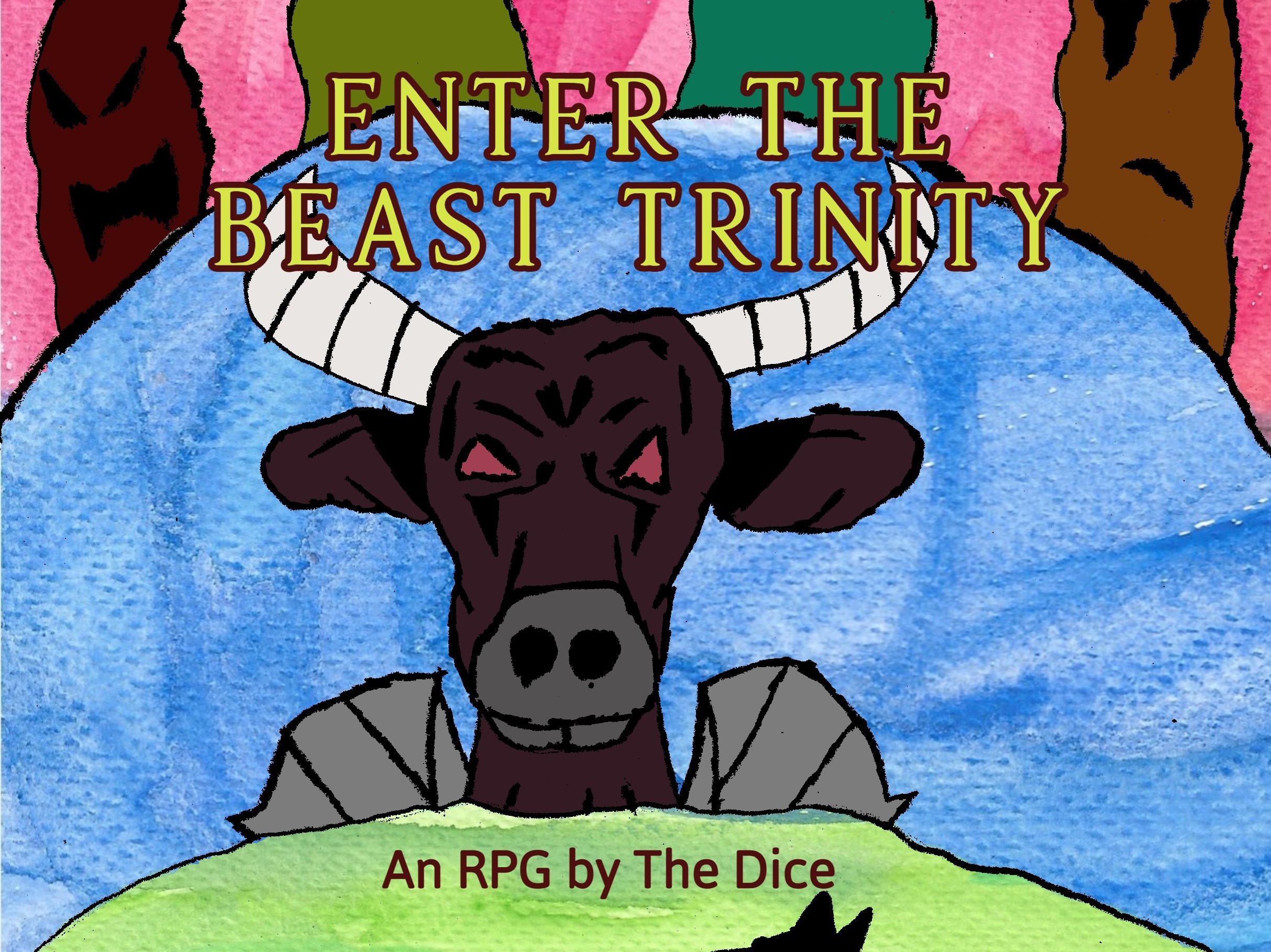 Enter the Beast Trinity
Enter the Beast Trinity - 1.2 Update
---
Hey Beast Trinity Buyers!
This week is gonna see the launch of some new Enter the Beast Trinity content. First up will be the two expansion playbooks, the Viking and the Gunfighter, and then the big launch will be the modular adventure the Deadly Demon Bay Bash.
In anticipation of this launch we've done an update for the core Enter the Beast Trinity game.
In short the changes are:

Strength and Knowledge renamed to Fury and Swiftness
Alteration of the Weapon Trait Quick
Minor stat changes
Other minor clarifications
Why change two of the attributes? The intention of the attributes was to be about How you approach an action, not what you're doing it with.
Strength and Knowledge felt like they didn't really live up to that idea and also felt like they maybe implied something innate rather than focused on approach. Fury and Swiftness feel like they hit this better.
What's the change to Quick? Along with changing the wording here, weapons with the Quick trait have had some stat changes. Quick weapons now do one damage per attack but can make another attack for every success. (So the balance is you might be able to get a lot Harm done in a single turn but may have to deal with a lot of Consequences). This change distinguishes Quick from Accurate more and adds a fun element of "How far do you want to push your luck?" for characters with a Quick weapon.
There are some minor alterations to the Enemy Classes (a boost of 1 Health to everyone).
One of the Archer's Powers has had it's wording clarified.
Some clarification around Action Position has been added as has an extra suggestion for what happens when a character is Knocked Out.

These changes are mostly minor but have some reverberation through the whole text. If you already bought or claimed the game you can just re-download for the update.
Files
Enter the Beast Trinity, spreads.pdf
20 MB
Aug 02, 2021
Enter the Beast Trinity, single pages.pdf
20 MB
Aug 02, 2021
Enter the Beast Trinity, Era Playbooks.zip
424 kB
Aug 02, 2021
Enter the Beast Trinity, Warrior Playbooks.zip
4 MB
Aug 02, 2021
Get Enter the Beast Trinity