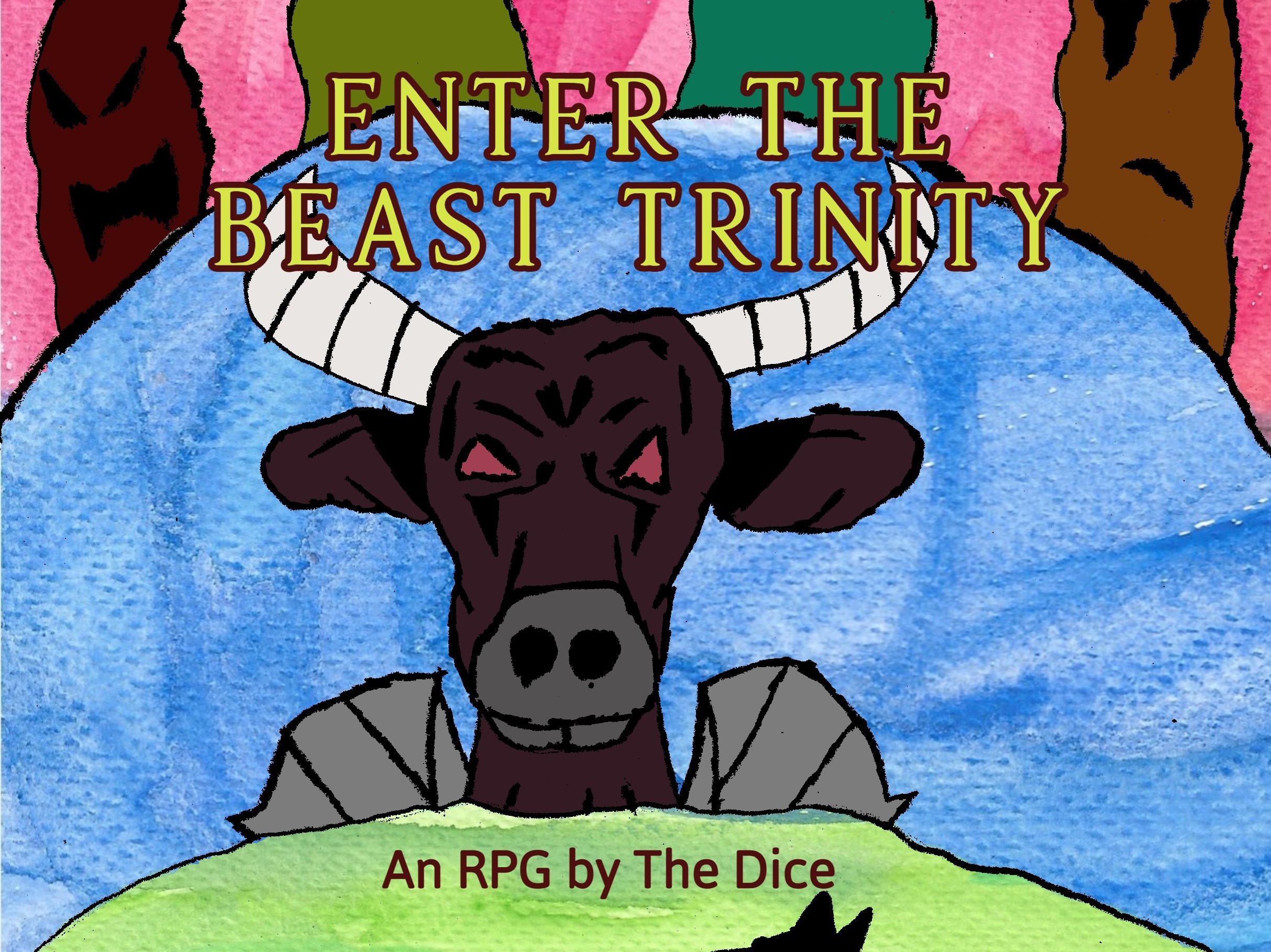 Enter the Beast Trinity
Enter the Beast Trinity - Itchfunding and Pre-orders
---
Two announcements detailing the roadmap we're planning to take with Enter the Beast Trinity.
Firstly; Enter the Beast Trinity is going into Itchfunding! Help us make the book better and prettier. Have a look at the three exciting goals we're hoping to reach.
£250 - The first goal is to comission new art for the six Warrior and a new cover.
£300 - Two New Warrior Playbooks: The Viking and The Gunfighter.
£400 - We'll record an actual play podcast of an Enter the Beast Trinity one shot.
Secondly; we've been work on three modular adventures for Enter the Beast Trinity and have opened pre-orders for these adventures.
The three adventures are:
The Deadly Demon Bay Bash - Featuring new weapons, new enemies, nine pre-rolled characters to pick from and details of new areas in the diabolical Demon Bay. Fight to become champion of the Bay and earn Beleth's favour; a chance at freedom.
The Towering Infinity - A side story adventure, re-contextualising one of our earlier works but for Beast Trinity. Instead of being pulled to the Worldport your trio has been pulled into the Ever-Collapsing Tower of Saeculum to prevent a dangerous villain from seizing the powers of time. Features a new Reaper figure, new enemies, a new area and new rules involving a Tower Block and PvP combat.
Escape from the Worldport - No more playing by their rules. You don't want to win the Reaper's favour; you want to break out of their Worldport, smash through their domains and gain freedom on your terms! Featuring new weapons, stats for using the Reapers in combat, nine pre-rolled characters and new enemies.
Get Enter the Beast Trinity